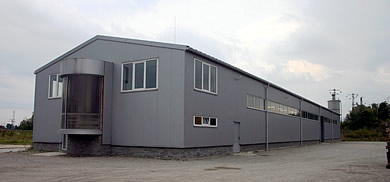 Cybrus Ltd. was established in 1995 in Sofia. The company specializes in manufacturing dense bricks for construction of communication, sewerage and electrical shafts, hollow bricks for wall works and partition walls, paving stones, parking lot elements and curbs for vertical walling.
The company's products meet all requirements of the Bulgarian State Standards and have been certified by the Research Institute of Building Materials.
The company ranks among the first to introduce state-of-the-art automation system for the production of vibro-pressed concrete items. Hence, the company is one of the leaders in this branch of industry.